Man o man it's windy out there today- and hot. The wind is cool but you can't really have the window open too much because everything gets blown away. First world problems. Meanwhile here's some old-school Sparrow Salvage Victorian grunge, comin' at ya!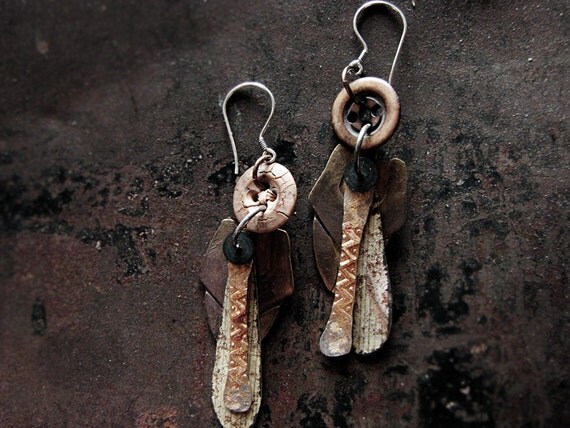 Lookit them ruined old buttons. That one on the left looks like it's about to fall to crumbs...I should mention on the listing that it's still strong, they're just surface cracks.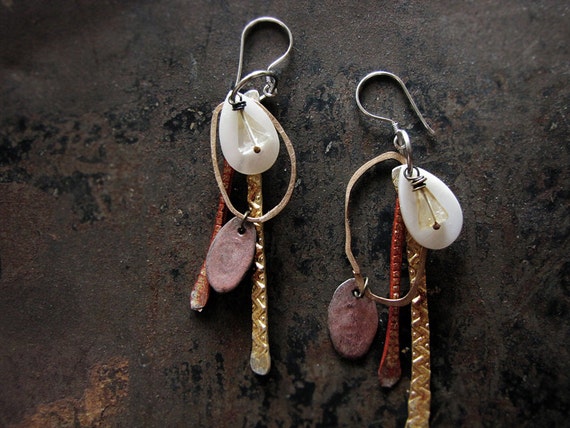 Little drops down the bottom are hammered buttons, then perfect pearls, then embossing resin. I really seriously properly loved making them, therapeutic with the hammering and relaxing with the melting plastic. I can see where badass teens get a kick out of that.
Sagittarius
- I think these are my favourite, they kinda look like ancient space shuttles. I have been watching
a lot
of
Ancient Aliens
lately.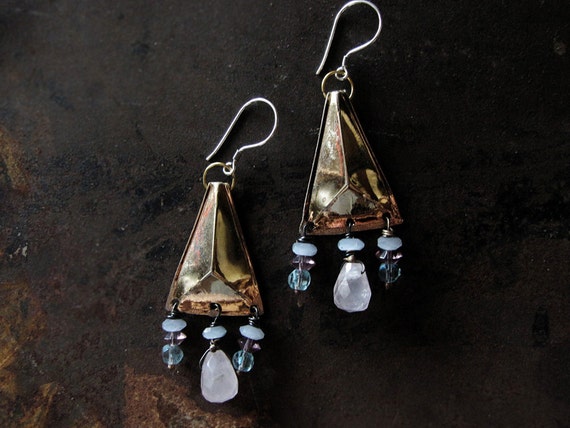 Asleep
- Love the golden triangles on these- big old studs from the 70s. These have a sort of futuristic relic vibe about them as well, which is great because that is what I'm going for.
I have a new thing with earrings in the shop now- you can choose what kind of earring hooks you want! Just use the drop down, there's kidney wire, gold or silver plated french and the ones shown in the picture which are Bali sterling. I like those the best but some people have teeny holes and need the 22 guage of the silver/gold plated.